Asger Jorn Villa in Albissola Marina
I have now visited the ville two times, first in 2008 on a very hot summerday, and then on the 21. september 2013, when a group from Asger J's friends visited it on a nice day, and this time it was even more nice, it is situated on Via Gabriele D'Annunzio 8 Albissola Marina, Italy with a fantastic view over Albissola.
The villa is now open to the public.
Opening hours and contact information found here.
Groups are kindlay asked to contact Albissola municipality cultural department via mail on below link.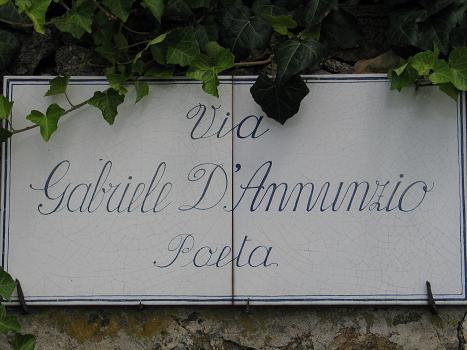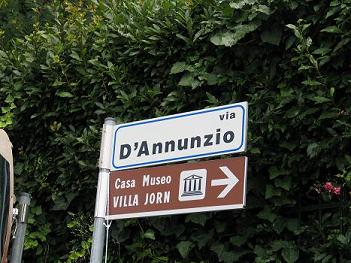 This is the first one see's when entering through the 'kitchen' entrance, it is at study in scale 1:10 of the ceramic relief for Aarhus Statsgymnasium

First highest above the kitchen table is the left part of the relief.

And just below a study of the central piece of the relief in same scale.
And finally to the right the study of the smallest right part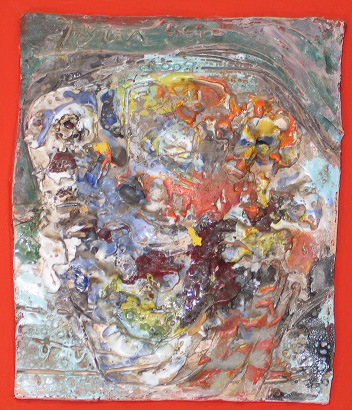 The colours differ some from the final relief, but Jorn used it as a 'working model' to create a overview of which figures he wanted.
Ref. Asger Jorn i Italien : Urtsula Lehmann-Brockhaus Page 169 .
A little extra story on this, when Jorn created the big relief, he was asked to make a relief 27 x 3 meters, and Jorn did as requested, but Jorn didn't know that the 3 meters in hight included room for cement joints between the tiles, so finally it showed that the relief, at arrival to Aarhus, was about 10-15 cm too high. To Jorn this was no big disaster, Jorn asked for a cutting machine, and cut off the vast of the relief, actually he at this point also cut off his signature, to get the relief to fit around one of the doors, he later added a signature with a brush.
Some of the vast fragments was almost entire tiles, and some of these were given as gifts to some of the workers and some teachers, and some was stored in the cellar of the Gymnasium until recently.
Some of these tiles came on sale, and one is in my possesion, it is numbered 147, as described in the book telling about the creation of the relief, the numbers was added, so Jorn and the workers following him would be able to know where the tile belonged.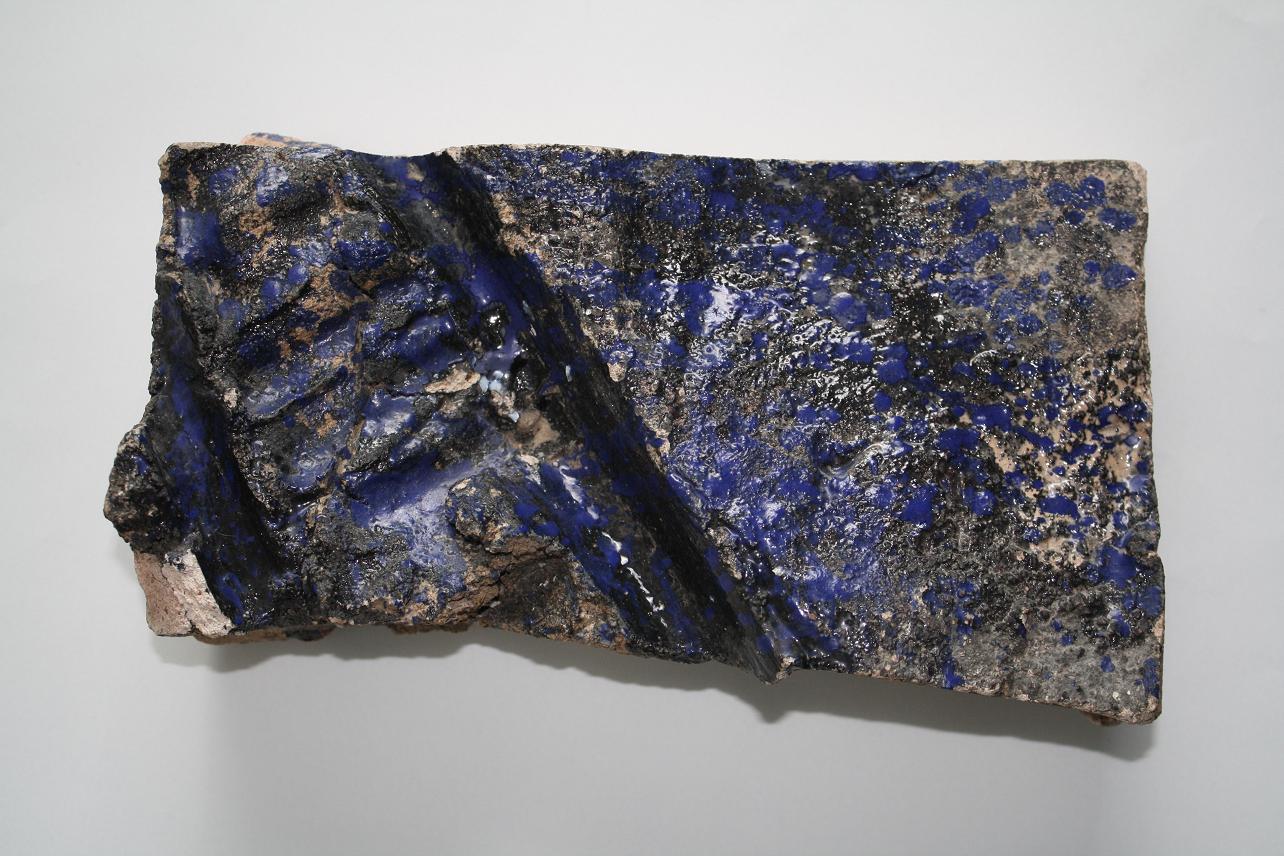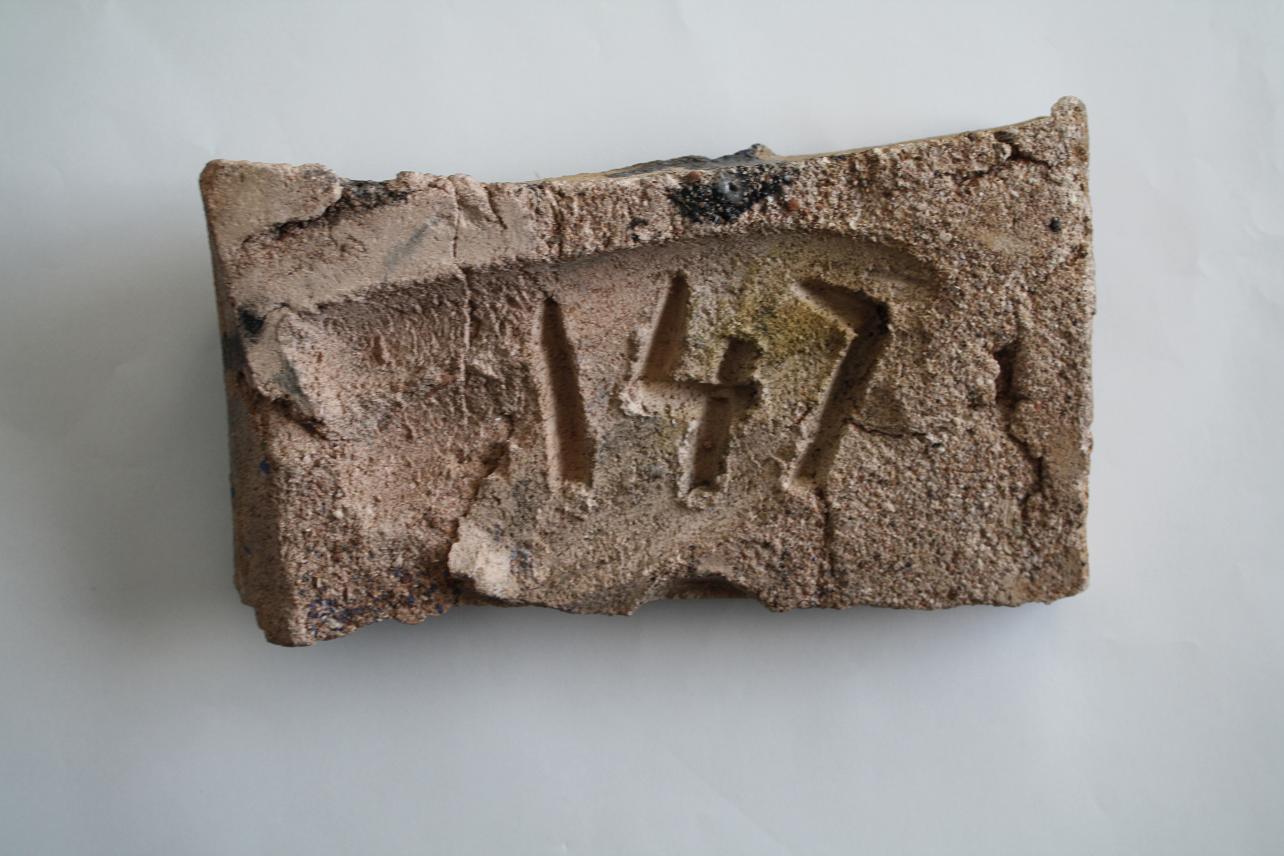 On 21 september 2013 I brought it to Albissola, as I was invited to guide a group of Asger J.'s Friends around the Villa area, first I had the opportunity to show it to Giovanni Poggi, one of the founders of San Giorgio Ceramiche, where the relief was created, Giovanni had worked together wit Asger Jorn to create the relief, he was really touched by seeing a little part of it again after 54 years.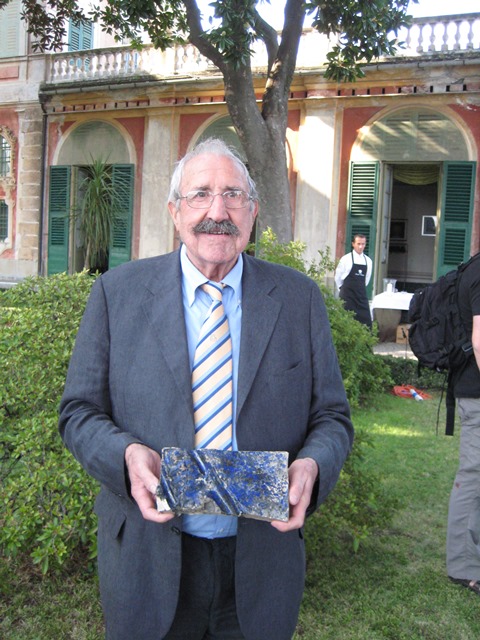 When I would show it to the group standing in front of the 'working model' in the kitchen of Asger Jorn's villa, I accidently dropped it on the floor... It broke into 4 pieces, and I was very sad.
But I think it is a good story, created in Albissola at Salino, designated for the relief at Aarhus Statsgymnasium, comes in the hands of a Jorn fan, that brings it back to Albissola, and drops it in Asger Jorn's kitchen..
I'm so lucky that a professional ceramic expert has repaired it, and it's almost invisible, that it is repaired, when looking on the front.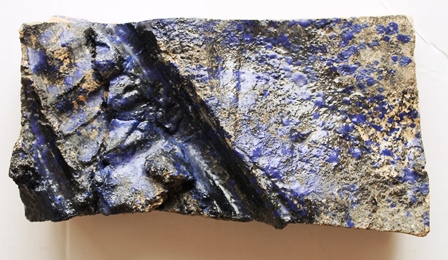 This big ceramic relief here was just on the right wall when we entered the house, it is about 2,5m X 1,5 m.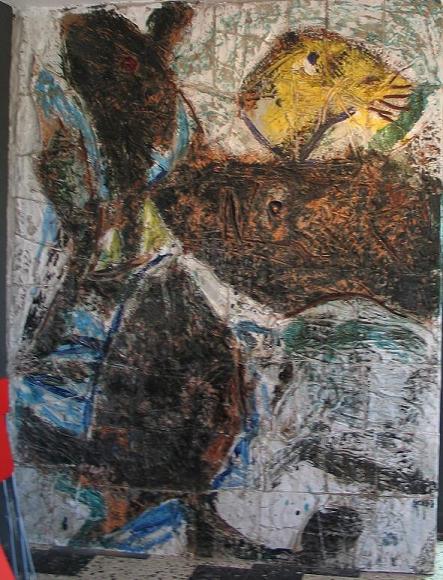 I was a little annoyed that they had piled up 3-4 chairs leaning at it.. A little respect for art is wanted.
The story is that Jorn had asked Joen Utzon to draw a museum to Silkeborg, and then he wrote in a letter, ' I have just made a ceramic relief in my kitchen, I could make one for the Sydney Operahouse as well, or for your villa...' It never happend, as the drawing of the museum was never accepted, due to expence and some technical problems, so now we only have the study in Albissola, and the Sydney Operahouse is quite another story.
When I turned around there was anothe relief, it is a study for the big relief created for Randers Cultural House in Denmark.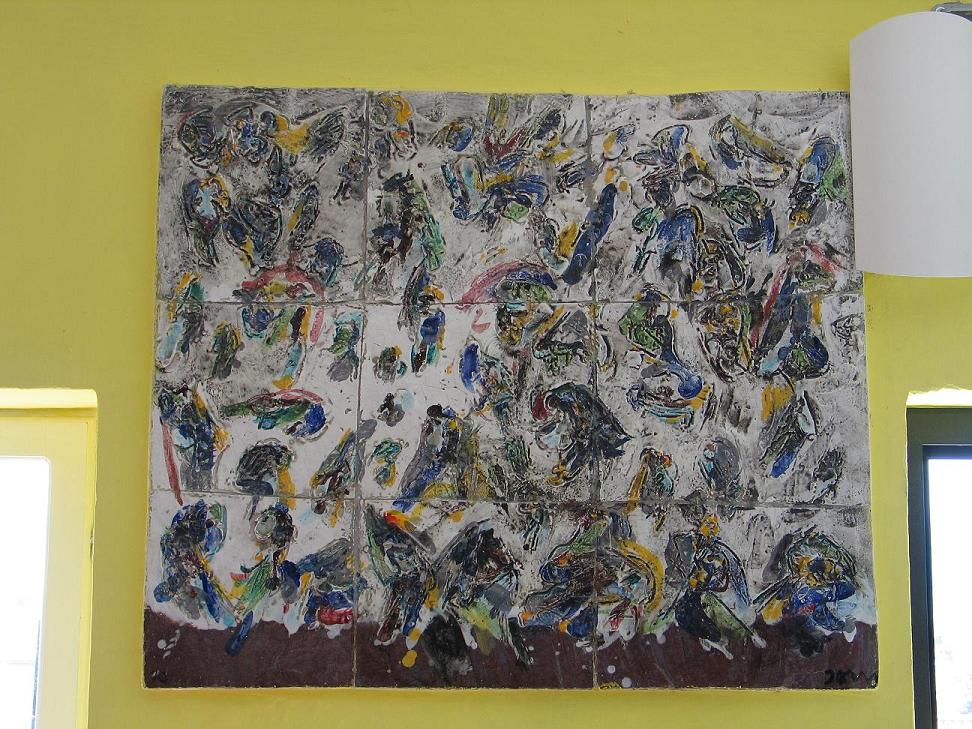 And it went on and on, next room which originally was a veranda was filled with reliefs, please note the vase at the bottom, it stood in the same place in 1972, ( picture seen in the book Jorn / Le Jardin D'Albisola ) .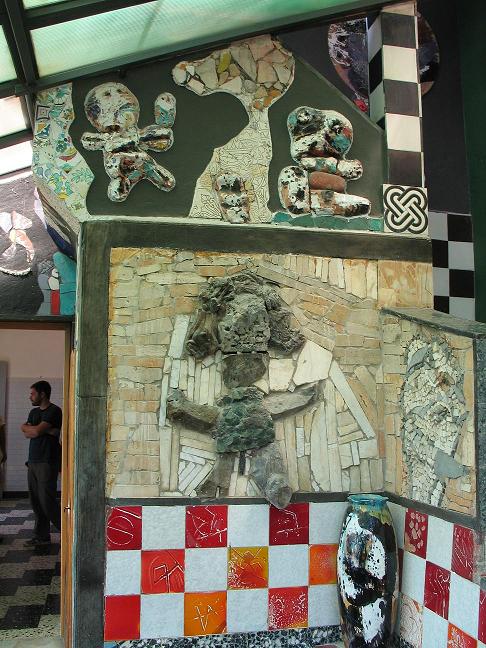 Close up of the vase.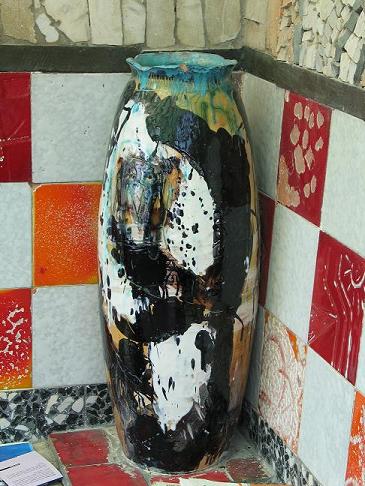 We went on, up the stairs.. and this showed up..
What more could be to see... much...
Further more there was a lot of ceramic works on the outside of the walls, even the pavement was made by Jorn, he had picked up broken ceramic pieces from the ceramic factories in Albissola and placed them in a spectacular patterns allover the estaste.
I was astonished about all i saw, and now finally Albisola municipality has succeded in promoting this fantastic site.
These fresco like wall paintings ar now free to look at without figures piled up, and light cores disturbing the view.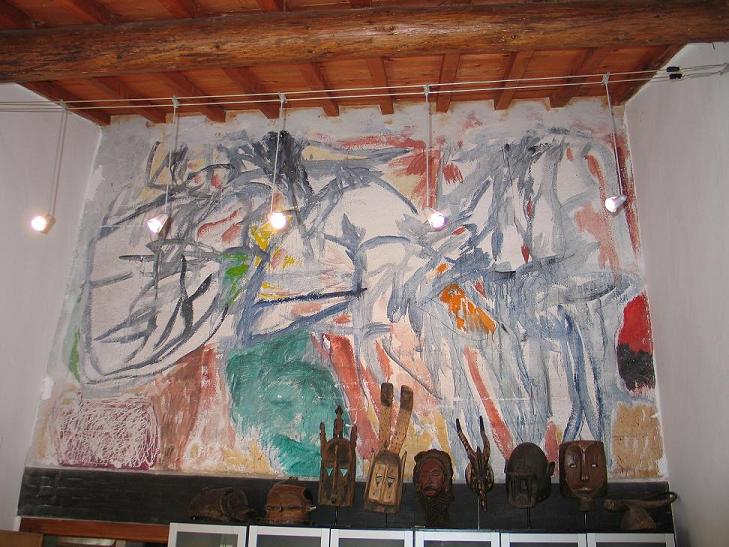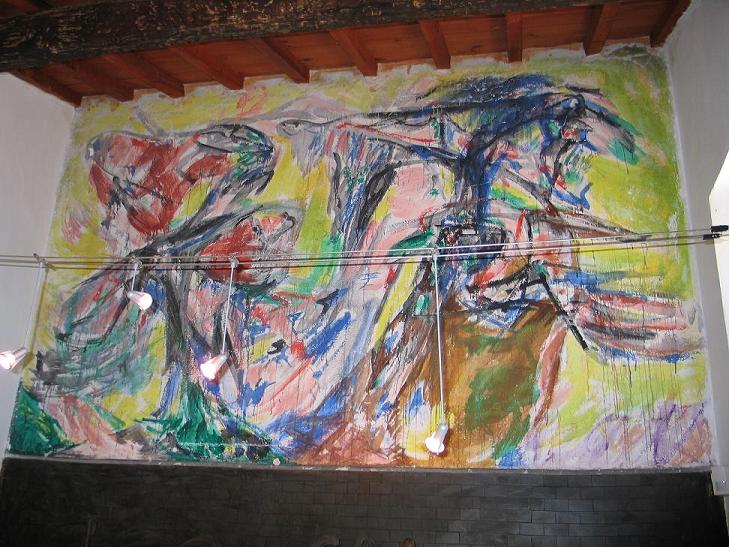 By now this is the last ceramic work I'll show, there is much more, i can only recommend all travellers that comes close to Genoa, Albissola in Italy to put this adress into their GPS 'Via Gabriele D'Annunzio 8, Albissola Marina ' P.S. in some places Albisola is spelled with only one S !
This work was on the outside wall, propably made one of the last times Asger Jorn was in Albissola.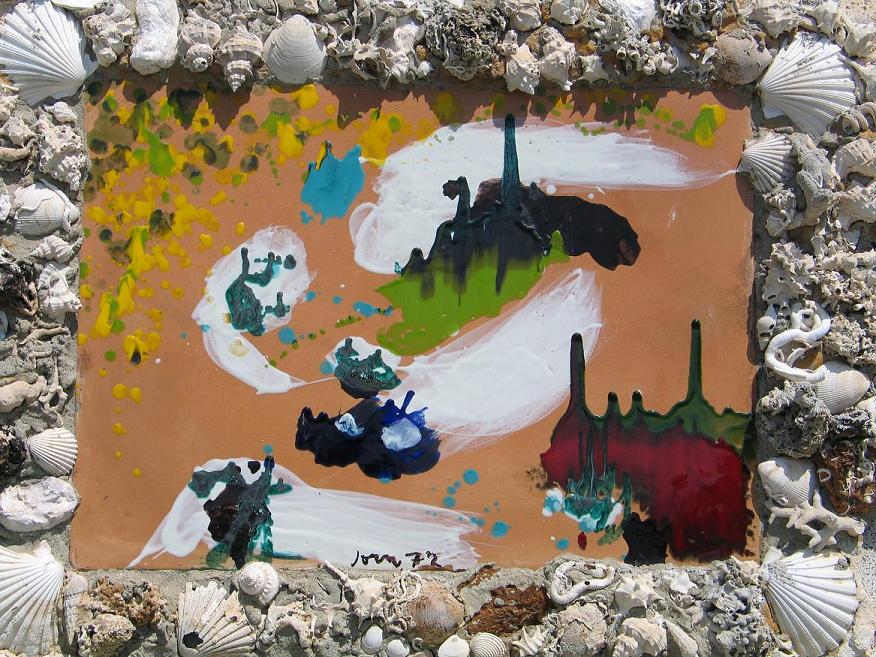 More pictures from recent event on 21. september 2013 found here.
Now I'll try to tell a little about the history of the villa.
Asger had after his ilness in the early 50'es tried to live in countries with a climate better suitable to his tuberculosis , he had tried Schweiz, and Albissola, where he lived in an old storage building on Via Italia, he decided in the end to remain in Albissola, he knew Umberto Gambetta, and together they looked for a house for Asger Jorn and his family, they found a ruin high above Albissola, and with the help of Umberto and his wife Teresa they made it possible to live in, Jorn bought it from signora Parzano, and paid 'what he was able to' as far as Umberto remembers he paid about 5-6 € a month for some years, after paying her off he gave her a painting, which Umberto valued to more than 4 times the value that Jorn had paid for the house, but then both Jorn and signora Parzano had made a fine deal...
Umberto was a builder, and thanks to him the house was soon useful for living in, and soon Jorn and his family moved in, so did Umberto and Teresa, and they lived here together for the next 16 years, now Jorn filled it all with ceramic reliefs, described above.
While working on the house Umberto told about his war experience in world war 2 at the front at Stalingrad, Jorn started to use this story as an inspiration to a painting, which he worked on many times over the years, latest in 1972 shortly before he died, the work is now on display at Silkeborg Museum now "Museumjorn", it is the biggest painting Jorn ever painted, about 20 square meters, it's almost possible to write a book only about this !
In 1959, after Jorn's pictures started selling at reasonable prices he bought the villa next to his, to have more room.
Jorn visited the villa from time to time, and could dissapear for weeks without notice, either to he's other atalier in Paris, or Denamrk, but he always knew that Umberto and Teresa took care of the villa's.
In late 1972 Asger Jorn was informed that he had lunge cancer and that it was incurble, he was hospitalised in Aarhus for kemo and radiation treatment, but without any results, Asger was advised to plan for his death, he contacted a lawyer, to sort out his economy, and on the 3. of february he was married for the 3 time.
In marts there was a pause in the treatment, and Jorn asked to be discharged from the hospital.
Jorn wanted to take care of Umberto and Teresa, so he wanted to travel to Albissola, here he wrote a simple will, he wanted to hand over his estate in Albissola to the Albissola municipality on that condition that Umberto and Teresa should be allowed to live there until their death, and furthermore that all of Asger Jorns family would not be allowed to enter the estate.
The 'will' was never correctly registred but the municipality respected the paper.
Umberto and Teresa died in 1997 and 1998, and then the municipality started renovating the house, the roof has been replaced, and more work is going on, maybe they should renovate a few of the artworks, i have not shown the wall which is mostly damaged, but hopes that it will be restored over the years.
When we vistied the house they had placed a tarpulin over a glass extension, as it looked as if the sun had bleached this wall painting.
Arnaldi furthermore told me that due to the size of the villa they are not allowed to take an entrace fee, even though it's called a museum.
I will end this with a picture of me talking to Arnaldi concerning one of the Passaré collection pictures by Alberto Burri, which according to Arnaldi was one of the first artists to use plasctic in art.
Finally, the sources for all this info.
Ulla Andersen : Buttadeo
Troels Andersen : En Biografi 1953-1973
Ursula Lehmann-Brockhaus : Asger Jorn i Italien
Jorn / Le Jardin D'albisola
Joergen Aagerup : Asger Jorn – som vi husker ham.
Joergen Soernesen and Janne Yde : Det store relief og den lange rejse
Pierre Amarouche / Giuliano Arnaldi : Via Passaré
My own picturres taken when i visited the villa on a hot summerday 7. juli 2008 and 21. september 2013.
And not to forget, pleasent conversation with Giuliano Arnaldi, and Luca.
Article in PDF Casa Jorn By Jeremy Hunt
Link to Rizzoli - Richard Olsens book 'Handmade houses' which includes pictures and description of Jorns Villa in Albissola.